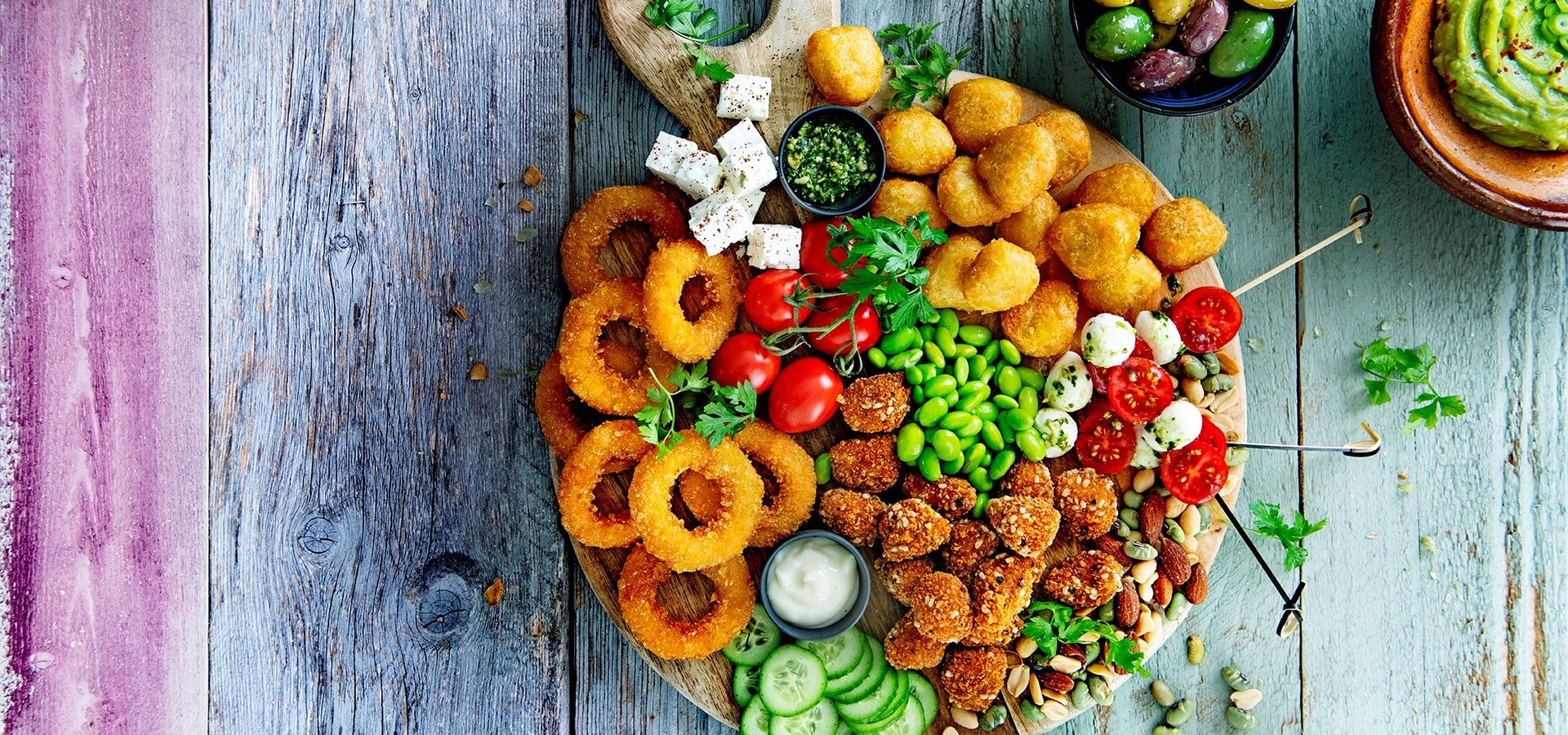 Green Delight: Surprisingly good
Aviko Green Delight offers a range of delicious plant-based snacks which are perfect when you looking to please all your guests, whether they prefer meat, fish, or vegetarian / vegan food options.
Snacks made of 100% plant-based ingredients
Our plant-based Chicken Pops, Cheezz Onion Rings and Chili Cheezz Nuggets are loved by their taste and texture that is hard to distinguish from chicken or cheese. Making them the ideal appetizers for any occasion and contribute to fun at your guest table!
Deliciously crunchy and filled with creamy, plant-based cheese
Aviko plant-based Chili Cheezz Nuggets are appreciated for their cheese taste, crispiness and creamy cheese style filling. This makes them an ideal choice for anyone who loves a savoury and flavourful snack, without the need for animal products.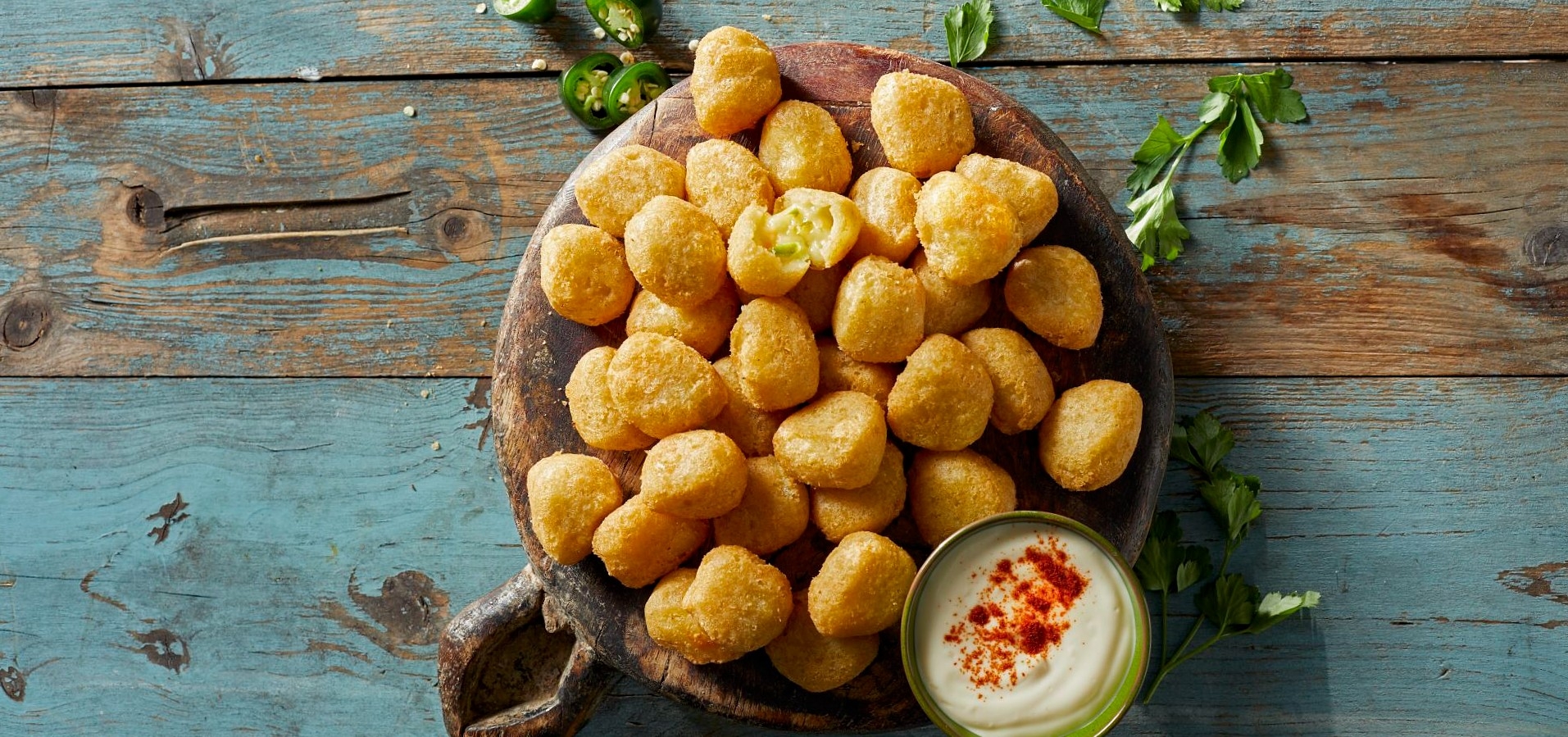 Aviko plant-based Chili Cheezz Nuggets are made of 100% vegetable ingredients and the taste is hard to distinguish from a 'real' Chili Cheddar Cheese Nugget. This vegan version is deliciously crunchy and has a creamy cheese-style filling with a spicy Jalapeño pepper bite.
100% vegan, a crispy crust and therefore a delicious bite
Our plant-based Chicken Pops are another favourite among our Green Delight snacks. These delicious bites are appreciated for their crispiness, full taste and seasoning, making them the perfect choice for lovers of meaty snacks.
You can hardly believe they are meat-free. The 'pops' fit perfectly on a vegan sharing platter or in a meal salad as a meat substitute. Quick and easy to prepare in the deep fryer or combi-steamer.
The vegan version of the classic Cheese & Onion Rings
If you're looking for an alternative to traditional Cheese Onion Rings, our plant-based Cheezz Onion Rings are the perfect choice. These bites are a tasty snack for get togethers or as a side dish to your favourite dishes.
Made of freshly sliced and roasted onion and 100% plant-based, creamy cheddar-flavoured cheese. You can hardly believe they are vegan. Ideal as a snack with a tasty dip, on a burger or in a salad. Try our delicious plant-based treats today!