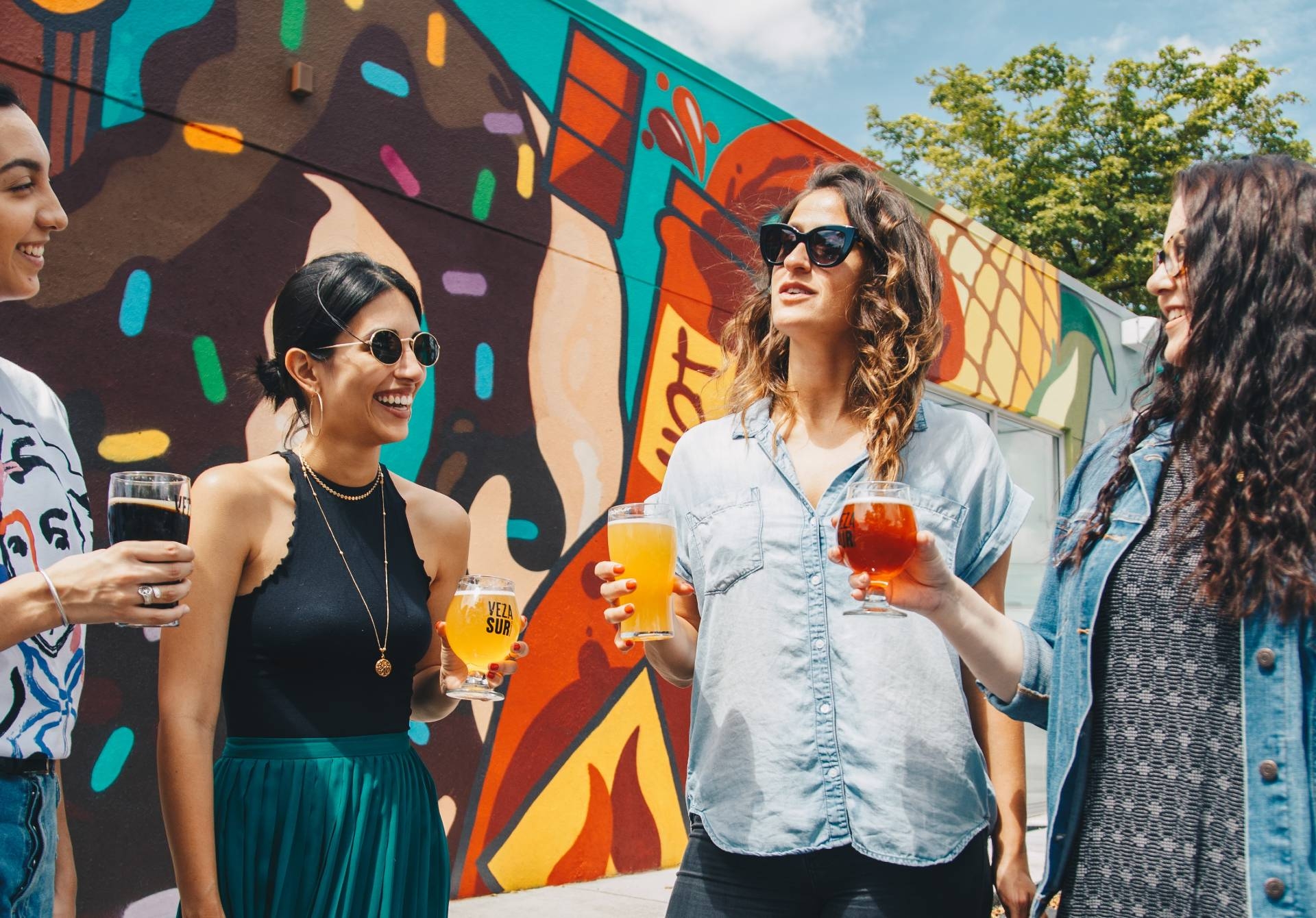 Which Foodservice trends will determine the future?
Some trends fade as quickly as they appear. In this article, we will look at the gastronomy trends that can definitely change the face of foodservice.
Trends that arose during the pandemic will certainly stay with us for longer. Changes for the foodservice sector are not something new, this industry is constantly changing, adapting to the needs of the consumer. However, 2020 was a year in which the old patterns lost their meaning but the ability to manage crisis and react quickly to change has never been so useful. In this article, we will look at those gastronomy trends that can definitely change the face of the foodservice industry.
Trends are often a response to emerging business challenges. The restaurant sector has always struggled with two key challenges - staff recruitment and training, and high costs. Added to this is the all-time increasing competition in the sector.
In addition, the needs of consumers are changing. Here we cannot fail to mention the Millennials. The description of generations from a sociological point of view appears in articles like this for a reason. The knowledge of common elements of attitudes and the hierarchy of values ​​of individual social groups is extremely important in defining customer needs. Millennials - born between 1980 and 1996 - are currently the most numerous group of consumers. Even bigger than Baby Boomers (born 1975-1980).
Millennials will shape the industry?
The way Millennials spend their money will shape the restaurant industry for many years to come. They are committed to everything digital. They require personalization, convenience, transparency, healthy options and a large dose of knowledge. In addition, waiting is not an option for Millennials, they are used get their services right here and right now. They like to have a choice and a transparent offer, most of them will first check all social media profiles before going to a specific place. If they are in their city - they either go to proven restaurants or rely on the recommendations of their friends. In a foreign city, they rely on online reviews. Instead of TripAdvisor, they check Instagram and Facebook. Millennials want to order online, choose from many healthy, ecological, well-prepared meals, preferably with the option of home delivery. The whole process has to be an effortless experience: the less steps that need to be taken, the better.
The good news is that the technology is now ready to meet the challenges of a changing market and help the sector respond to growing demand. So let's take a look at the main foodservice trends of 2021
Rise of the Ghost Kitchen
Home food delivery strengthened its position in 2020 and will not go away that soon. The driving force behind the growth in home deliveries is the development of external aggregates for deliveries such as UberEats, Glovo, Wolt. Currently, kitchens are cooking again for customers eating inside restaurants, but the number of home delivery orders has not decreased at all. Growing demand puts additional pressure on workers, production and delivery times. The Ghost Kitchen concept comes in handy. These are production kitchens that prepare meals exclusively for home delivery. They are also known as Cloud kitchen and Dark kitchen.
What is the new business model based on Ghost Kitchen? There are many solutions. Some restaurants combine resources and offerings to create a complex dark kitchen model, while others prefer to cook on their own in their restaurant. Some arrange the delivery themselves, and some use aggregators. Some are outsourced and some operate under their own brand.
The Dark Kitchen concept allows for effective and flexible business management. The restaurant can serve guests at the premises on site, as well as carry out orders with home delivery - not necessarily from the same address of the premises. A separate kitchen offloads production for on-site orders and allows you to set up a workflow specifically focused on home delivery. Dark Kitchen helps restaurants maximize their home delivery revenue without compromising the experience of guests coming to eat on the premises.

An app for everything
Guests are looking for more than just great service. They expect unique treatment and a positive experience at every stage of contact with the restaurant. Imagine a perfect world where we know exactly what each guest would like to order at any given moment. You would be able to plan the stocking up with the right amount of fresh products and drinks and schedule the number of employees for the shift. Many restaurants already use technologies that collect data such as online ordering, ePOS - the concept of minimizing waste and maximizing efficiency is no longer a distant dream. Five years ago, few restaurants even had a simple customer base. Today, data comes from everywhere, which enables an accurate and personalized service. You just need to know how to analyze this data and use it in business. Today's smartphone has long ceased to function as a telephone, it is a mine of information that we always turn to when we have a question. Similarly in business - data and its analysis are the key to success in order to quickly respond to customer needs, personalize the offer and wisely manage resources.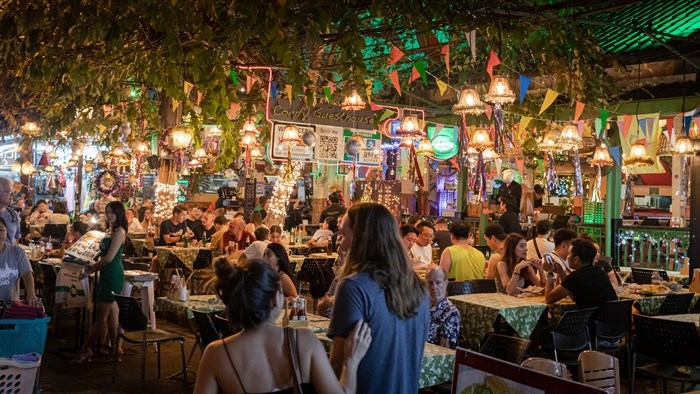 Further development of fast casual restaurants
Fast-casual restaurants have been on top in the last few years and will do so in the coming years. They are affordable, convenient and fashionable. It is a combination of fast food and high-quality restaurant dishes with full service. Sometimes that's all we want: sit back, eat a healthy meal in a nice environment and be home in time to finish the last two episodes of our favorite Netflix series.
The home delivery offer is also no stranger to fast casual restaurants. Customers know what to expect and it will be as good as ever and delivered in short time. Fully understanding what customers expect has been the secret of the fast casual's success from the very beginning.
Premonition and intuition are one thing, but it is hard data that helps transform restaurants into a powerful business with multiple branches. Another reason fast casual restaurants continue to expand is because they use a short seasonal menu. Such capsule menu, with a limited number of options, allows for better planning, calibrated mise en place, fresh ingredients and minimizing wastage of raw materials. This in turn helps to reduce costs and increase the quality of the service. It also facilitates the standardization of back-office operational processes. This is especially necessary if you plan to open more than one restaurant.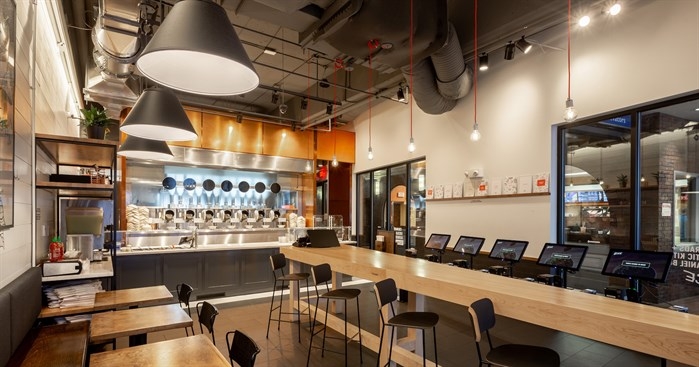 Technology instead of an employee
The foodservice industry, like no other, felt the effects of the pandemic in the form of labour shortages. Finding a specialist before the pandemic was a challenge, today it is a miracle. Here, technology also lends a helping hand. It seems that the beloved Thermomix was just the tip of the iceberg. Automation has entered the kitchen workspace and seems to be doing a very good job. At the other end of the world, there are fully automatic kitchens. An example is the Spyce restaurant in Boston, which hires only… 1 person! In interview with Business Insider, Michael Farid, a graduate from MIT, talks about how it works. "You can order dishes from the Spyce electronic kiosk, which offers vegetarian, vegan and gluten-free bowls. You can choose from 7 options with the possibility of personalization. Payment is made at the vending machine, and at this point the kitchen robots start processing the order."
The only person working at Spyce is the " garde manger" who comes in only in specific cases of personalizing a dish. Spyce guarantees that your dish will be delivered within three minutes or less after placing your order at the kiosk. It seems that this is a step that may fundamentally change the functioning of the restaurant in the coming time. Acceleration of processes, easy foodcost, better countability of raw materials and many other superlatives. One question arises - will robots replace us? Not necessarily. People are unique, they have more cleverness in their hands, they can do non-systemic, creative things. On the other hand, nobody likes to do boring, repetitive activities. This is where robots can help.
(Photo credits: Unsplash.com)