Greek mezze sharing platter
Embark on a flavorful journey to the Mediterranean with our Greek Mezze Sharing Platter. Indulge in creamy Tzatziki and feta dip.
Ingredients Greek mezze (4 servings)
300 g Grip 'n Dip
12 dates (pitted)
1 portion of baked grapes*
1 portion of grilled eggplant slices with garlic & herbs*
4 grilled lamb chops*
2 pita breads, cut into pieces
Sauces
1 portion of (homemade) tzatziki*
1 portion of feta dip*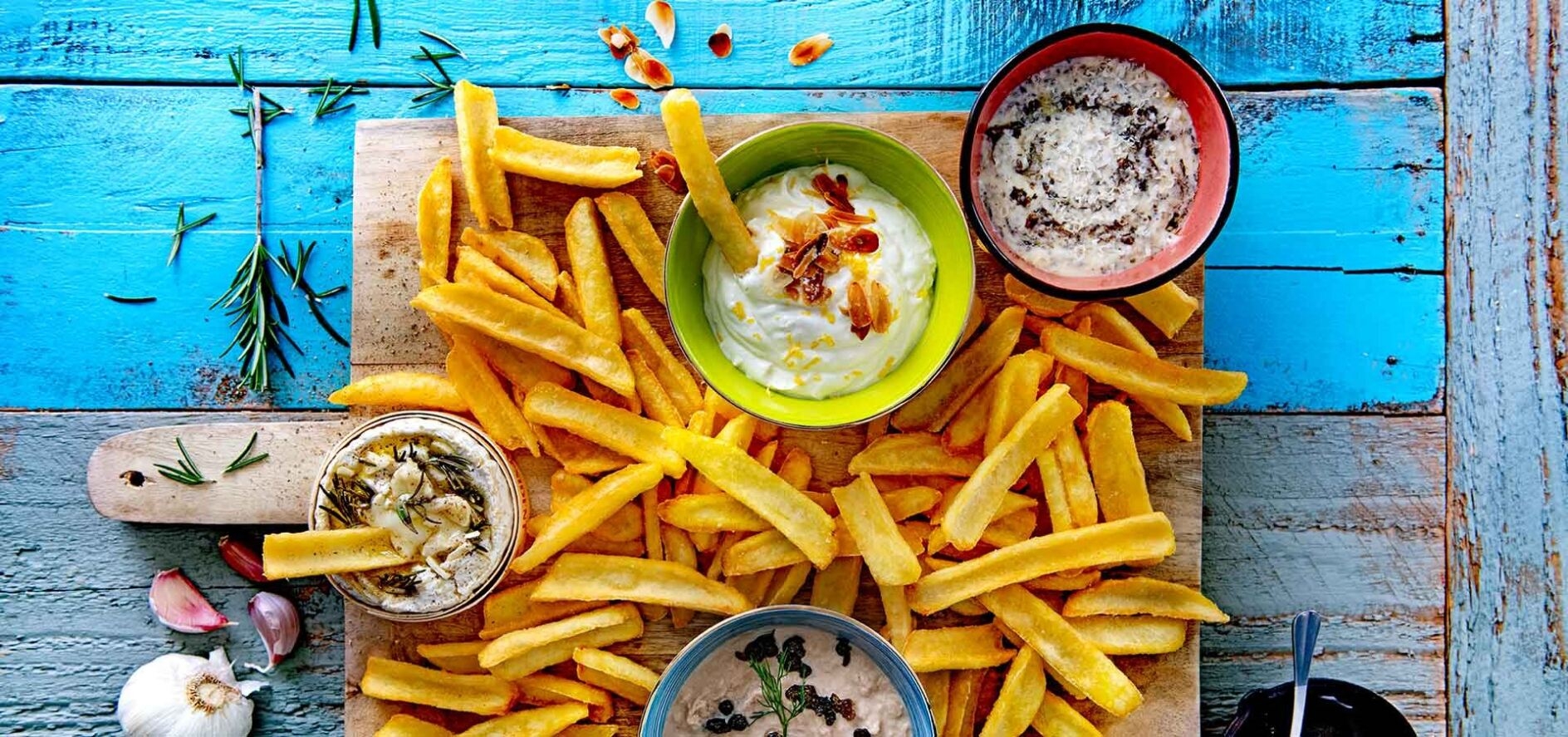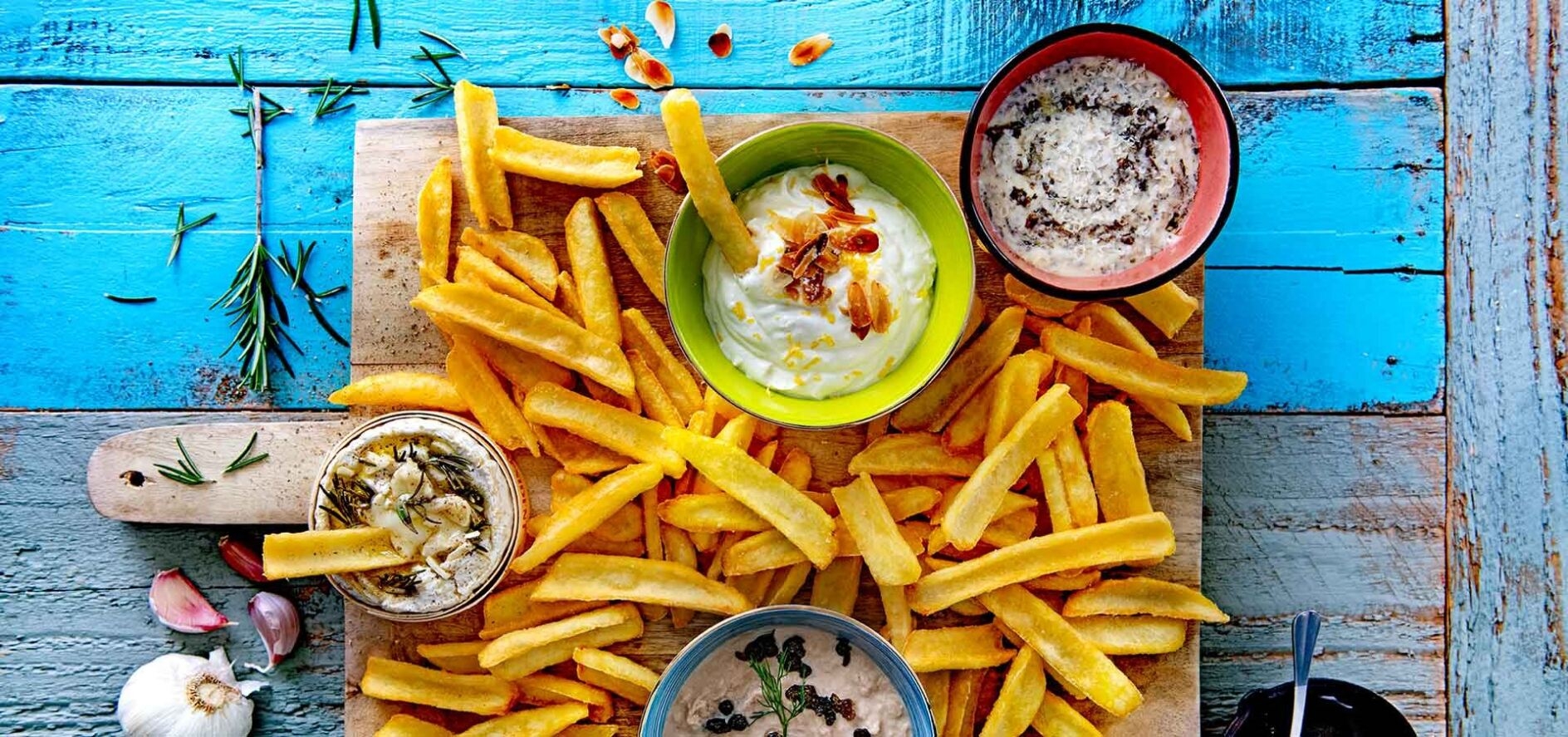 Preparation method
Baked grapes - 4 servings*
Preheat the oven to 200°C (392°F). Divide 1 bunch (about 600g) of small blue grapes into several servings and place them on a baking sheet lined with parchment paper. Brush with olive oil. Bake for 20 minutes - this enhances the flavor. Let them cool to room temperature. Store in a cool place afterward.
Grilled eggplant with garlic & herbs - 4 servings*
Slice 300g (mini) eggplants into rounds. Brush them with 3 tablespoons of olive oil and grill them in a grill pan or on the barbecue. Toss the grilled eggplant slices in olive oil with 2 cloves of garlic (sliced), finely chopped parsley, dill, and/or oregano, and store in a cool place.
Grilled lamb chops - 8 pieces*
Pat dry 8 lamb chops and lightly coat them on both sides with olive oil, season with salt and pepper. Grill for 2-3 minutes on each side - cooking time may vary depending on the method. Serve hot.
Tzatziki - 4 servings*
Mix 500g of Greek yogurt with 3 finely chopped cloves of garlic and 3 coarsely chopped mini cucumbers. Season with salt and pepper and store in the refrigerator.
Feta dip - 4 servings*
Blend 400g of crumbled feta with 100ml of milk in a blender until it reaches a creamy consistency. Store in the refrigerator.