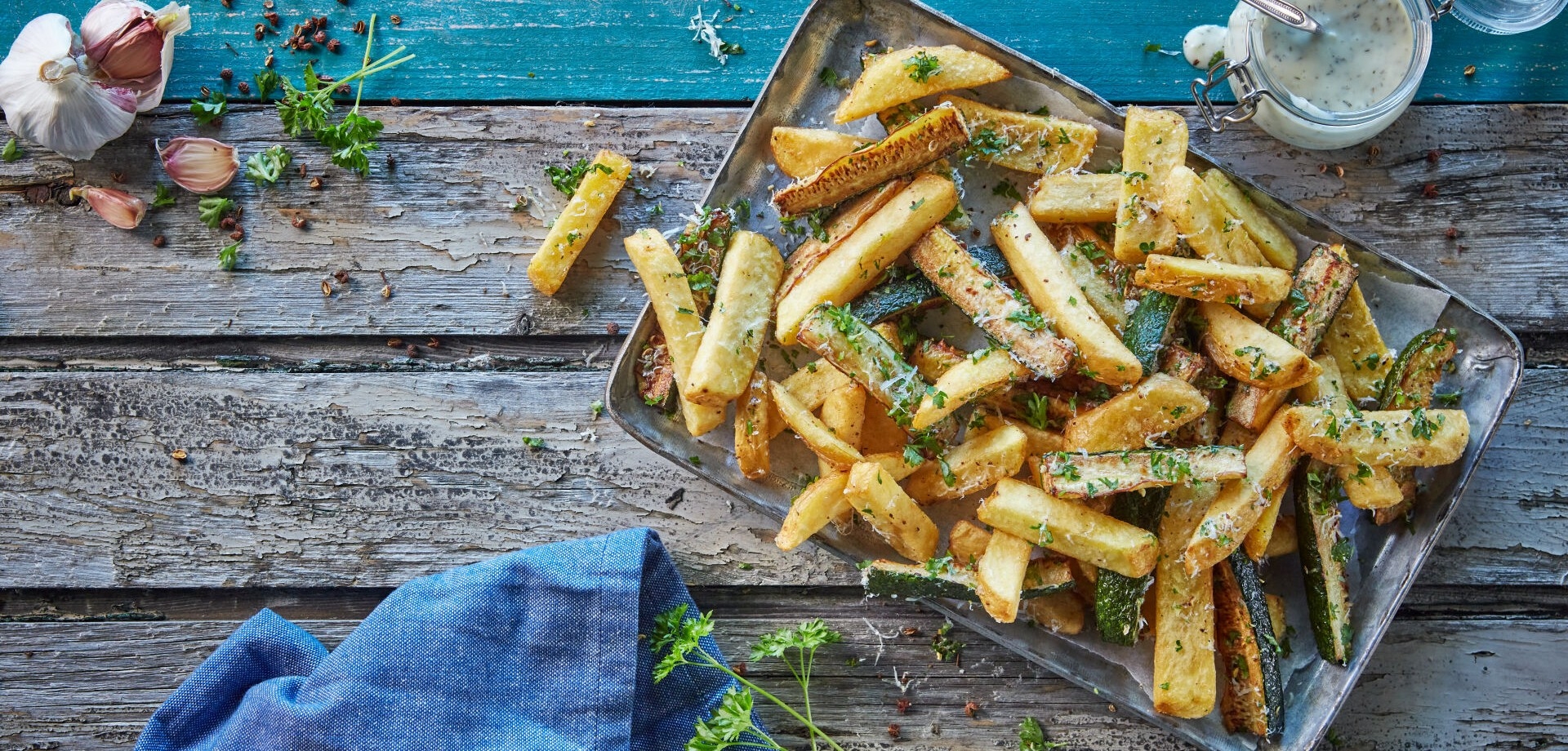 Zucchini fries with parmesan
Delicious zucchine with parmesan and Aviko Pure & Rustic fries.
Ingredients zucchini fries with parmesan (10 servings):
1 kg Zucchini
150 g parmesan
150 parsley (minced)
150 g Ranch-dressing
Ranch-dressing is a dressing made from buttermilk, mayonnaise, chopped onions, garlic and herbs.
Preparation method zucchini fries with parmesan
Cut the zucchini into 8 cm long wedges.
Fry the zucchini wedges and the pure & rustic fries in the deep fryer at 175 degrees for about 3 to 1/2 minutes.
Drain and mix in a bowl with salt, pepper, parmesan and parsley.
Serve with the ranch dressing.