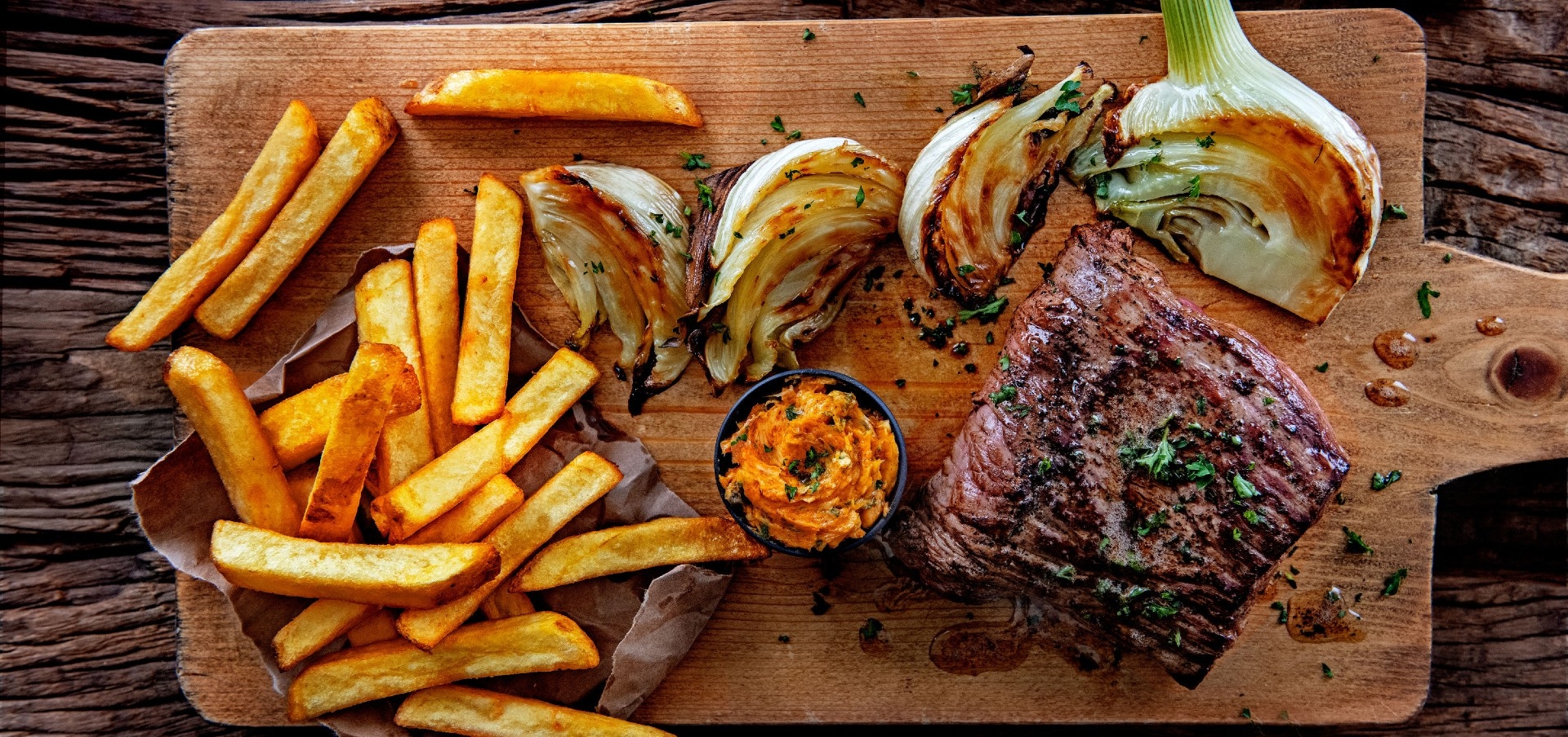 Grilled bavette with beurre cafe de paris and roasted fennel
A tender piece of meat with a classic French bistro, roasted fennel and fries with skin.
Ingredients Grilled bavette with beurre cafe de paris and roasted fennel (10 servings)
2.5 kg Aviko Pure & Rustic Fries
350 g unsalted butter, at room temperature
2 tbsp tomato ketchup
1 tbsp capers, finely chopped
2 tsp dried tarragon
3 anchovy fillets in olive oil, finely chopped
2 tsp mild paprika powder
2 tsp curry powder
2 garlic cloves, crushed
2 sprigs parsley, finely chopped
2 kg fennel
8 tbsp olive oil
Coarse sea salt to taste
1.5 kg bavette, at room temperature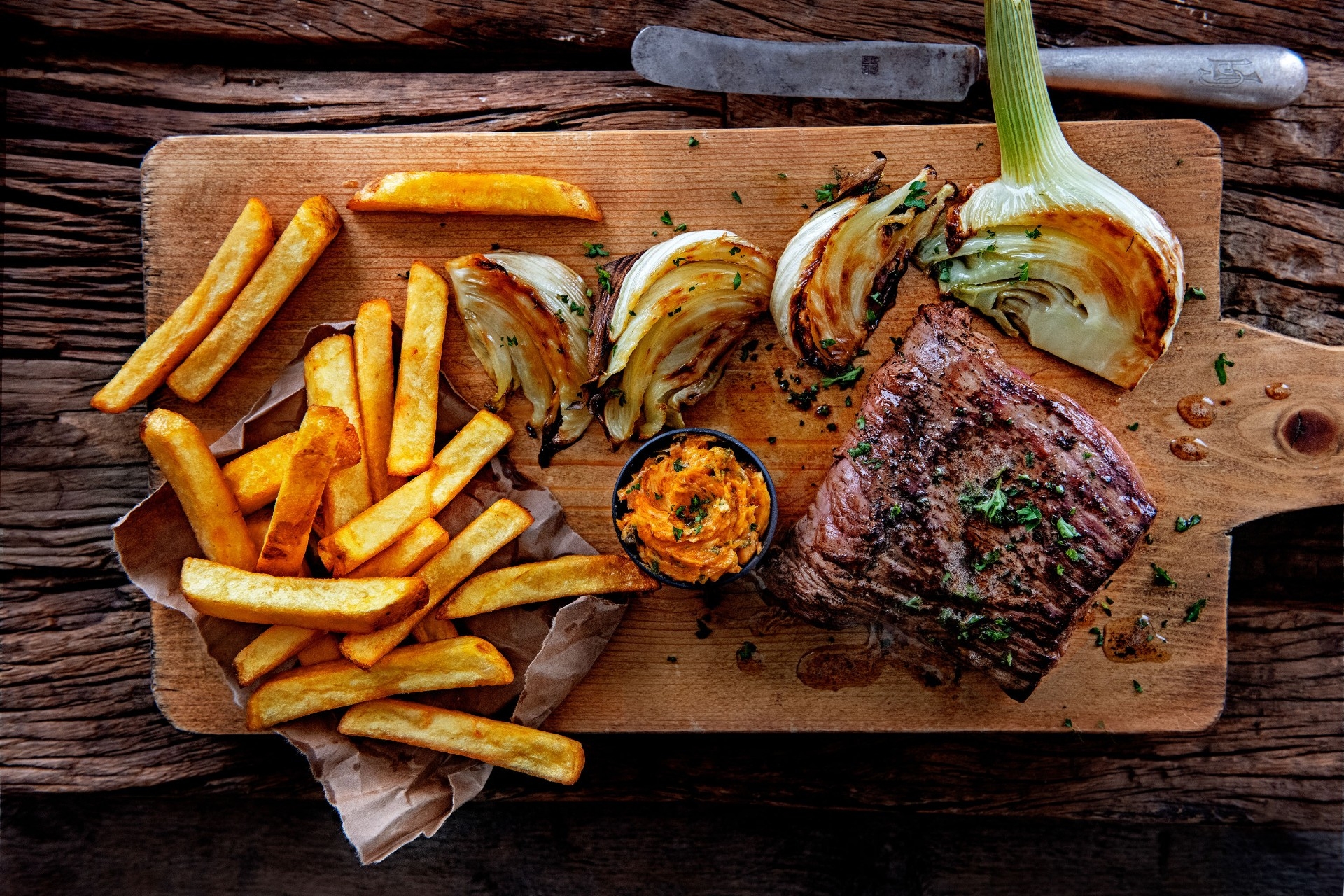 Method
40 minutes preparation + 10/15 minutes oven
Place 250 grams of butter with the ketchup, capers, tarragon, anchovy fillets, paprika and curry powder, garlic and parsley in a bowl. Mash everything well with a fork and season with salt and pepper. Spoon the bistro butter into small containers and keep covered in the fridge until use. Or spoon the butter onto a sheet of cling film. Roll the butter in the foil like a candy and cut nice slices of the butter when using.
Preheat the oven to 220°C. Cut the fennel into 1 cm thick wedges and spread on the baking sheets. Drizzle the fennel with 6 tablespoons of olive oil and sprinkle with sea salt to taste.
Roast the fennel in the preheated oven for 10-15 minutes.
Melt the rest of the butter in 2 large frying pans with the last 2 tablespoons of olive oil. Divide the bavette into 10 pieces and sprinkle with salt and pepper. Fry the bavette for 2-3 minutes on each side until brown and the insides are rosé or cooked to your liking. Let the bavette rest in aluminium foil for 5 minutes.
Bake the Pure & Rustic Fries according to the instructions on the package.
Put the bavette on 10 plates. Add the roasted fennel. Serve with the bistro butter and fries.
Tip: Roast the fennel in advance and serve at room temperature as a salad, mixed with some arugula and sun-dried tomatoes.